:: UPCOMING OFFERINGS ::

⫸ PSYCHEDELICS & SENSUALITY
February 11th, 2023 • Los Angeles, CA
in-person & livestream tickets available HERE

A day-long wellness event exploring the intersections of psychedelics, sex, consent and much more! Speakers, workshops, music, tonics, & all-around amazing ambiance... Hosted by the inimitable Monica Cadena @sacred.alchemist + Lizzy Jeff.


⫸ SOIL REGEN SUMMIT
March 14th-16th, 2023 • online and free!

I will be presenting ~ You are the Wilds :: Restoring Relational Herbalism

More info on the 2023 summit soon! Until then, enjoy access to last years conference.


⫸ GOOD MEDICINE CONFLUENCE
July 19th-22nd, 2023 • Lake George, Colorado

Join in for a truly sweet & savory gathering of herbally-inclined fringe folk! This was the first herbal conference I ever attended once upon a time. What a joy to come full-circle as a presenter this year!

More info coming soon...

* I have 2 tickets, discounted for Black Sage Botanicals Patrons!
Learn more by joining my Patreon page at any tier before April 2023.

Get acquainted with the GMC & register HERE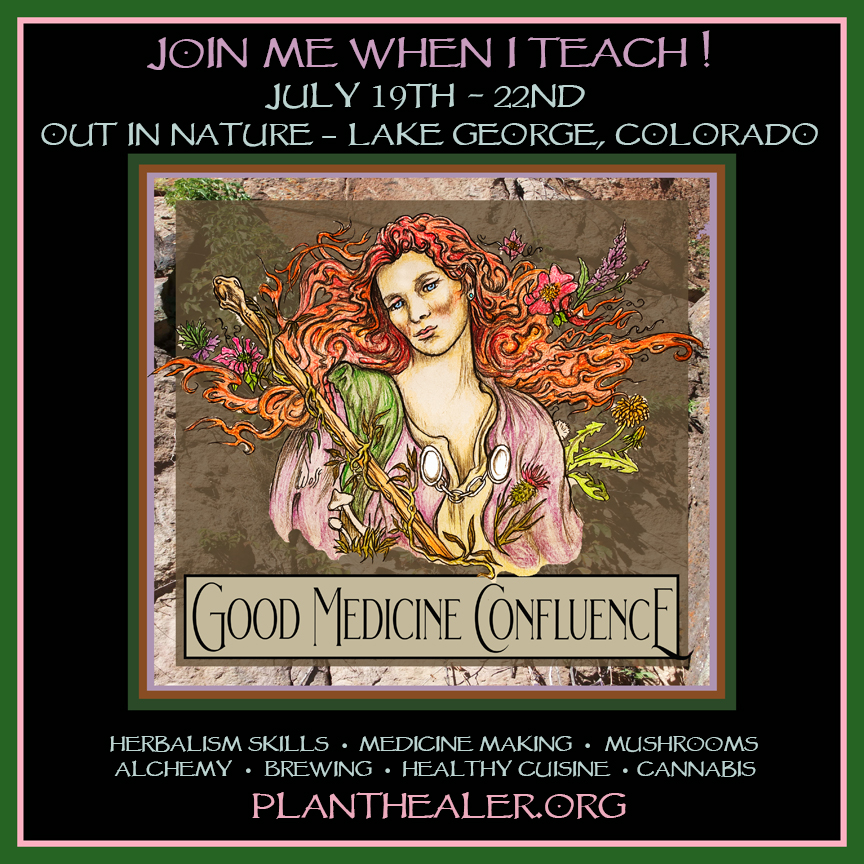 ⫸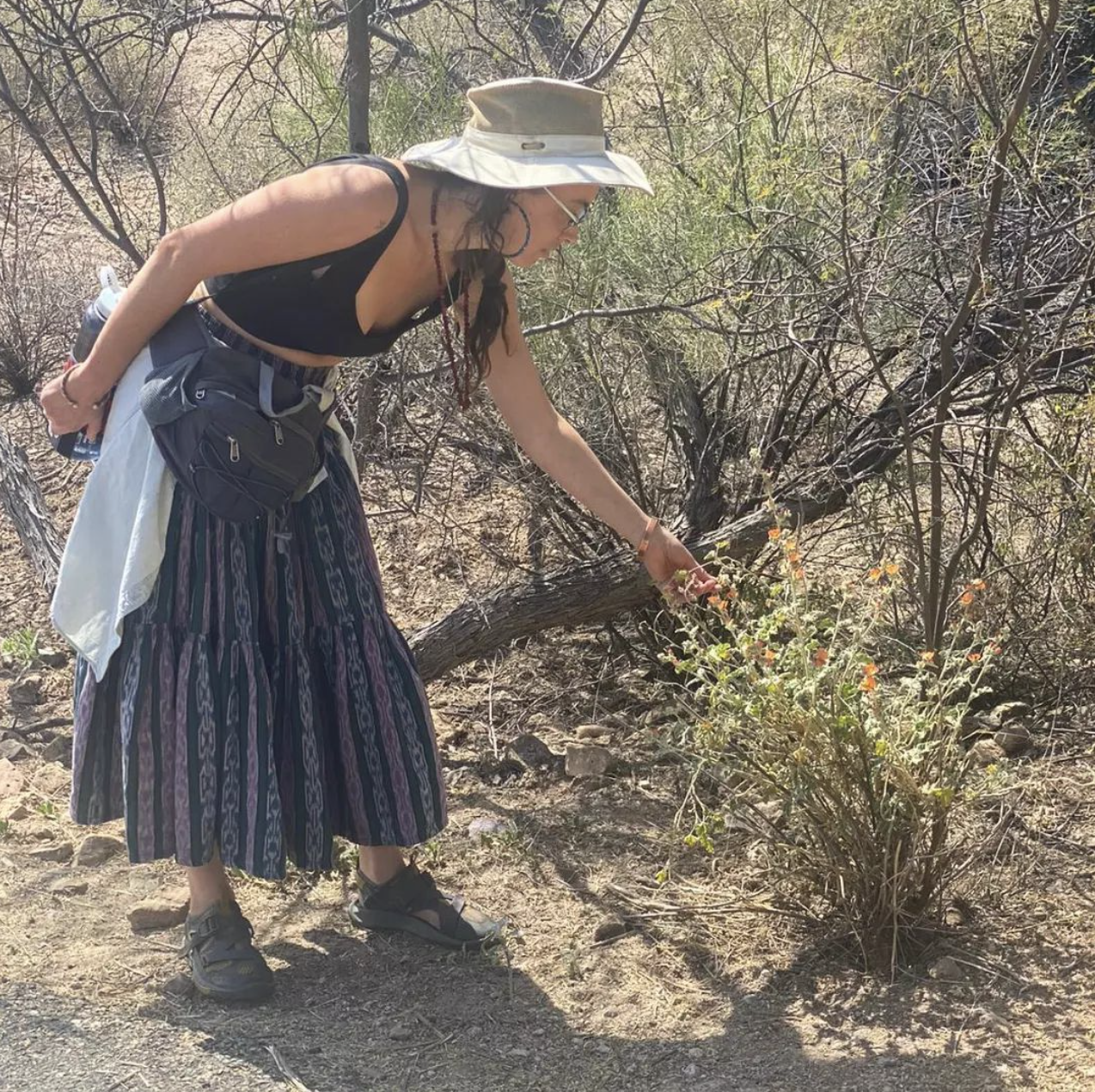 Get access to exclusive herbaceous content! Educational vids, writings, monthly livestream meetings, and much more!! This is the only place to get a longterm subscription to HERBAL CANDY OF THE MONTH CLUB.
Click HERE
MERRY MUSHROOM :: AMANITA MYTH & MEDICINE, 1ST + 2ND EDITIONS
BALMS + BROOMSTICKS :: THE TABOO HISTORY & MODERN ADAPTATIONS OF FLYING OINTMENTS
MATTERS OF THE HEART :: HERBS FOR TLC
LOVE THY CACTI :: FOOD, MEDICINE & ENERGETICS
SWEET NECTAR :: PLEASURE BETWEEN PLANTS & PEOPLE
LOOKING UP :: EVERGREEN TREE MEDICINES
HERBS FOR THE WINTER BLUES
HERBS + DREAMING :: BOTANICALS FOR NAVIGATING THE SACRED WELL
HOLY SMOKES :: HISTORY, MYSTERY & MEDICINE OF BURNABLE BOTANICALS
KITCHEN CABINET FIRST-AID
Click HERE to EXPLORE some favorite classes from days passed!


Hot off the presses ::

FROM FRUIT TO SEED :: SEASONAL HERBALISM FOR GRIEF & PRAISE
Autumn 2022
What does it mean to feel truly well fed- physically, emotionally, mentally, and spiritually- through the darkening seasons? How can we find peace and stillness in the terrain of personal and collective grief? How can we foster threads of continuity with our ancestors, the ancestors of place, people, plants, and planet?
Join us to explore how herbs and fungi can support us through our encounters with the positive, the negative, and the neutral of things- abundance, grief, and alchemical perspective.
CLICK HERE for complete course description & access to 6 hours of recorded material!


FREEBIES! • INTERVIEWS AND LIVESTREAMS
click HERE , scroll down, and enjoy!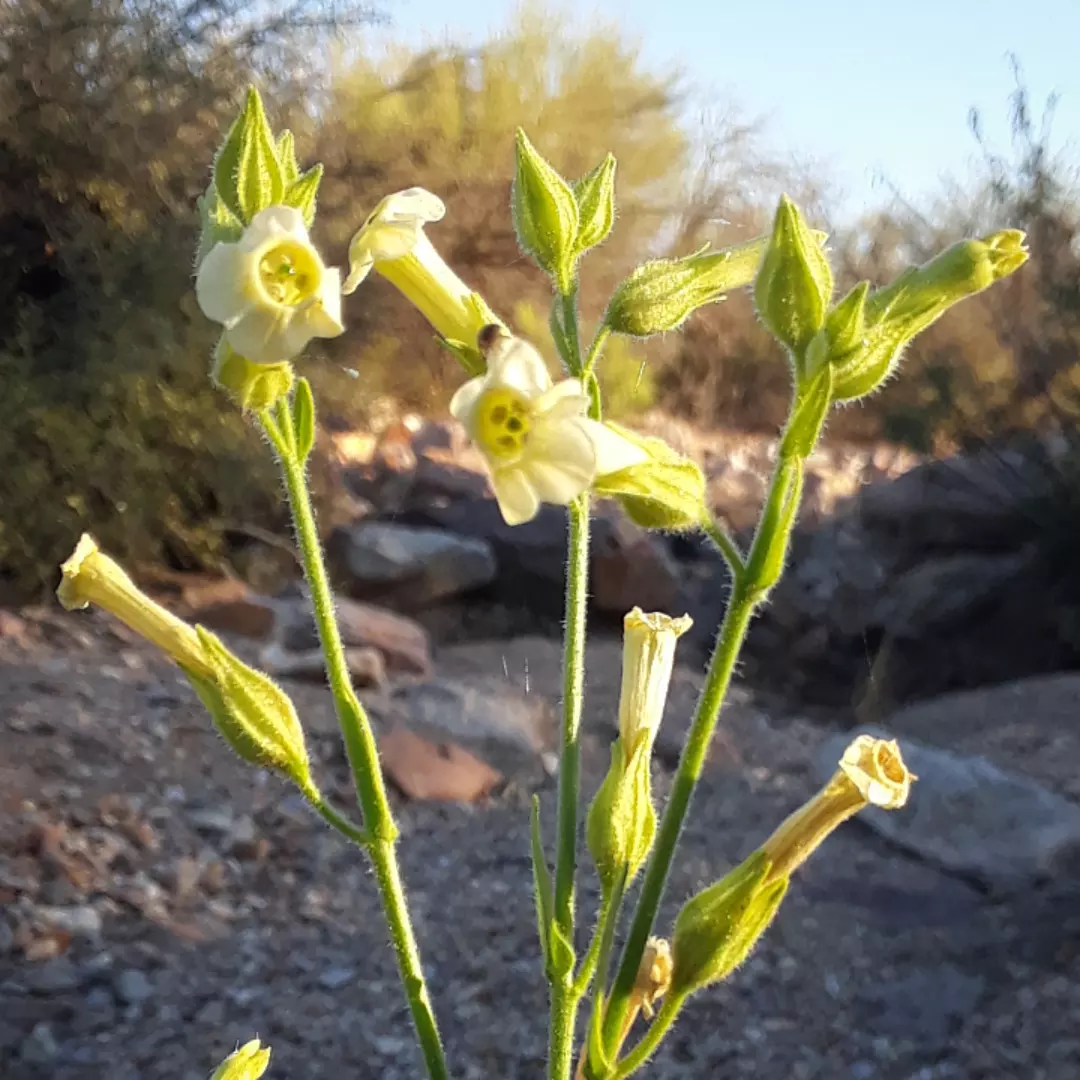 MENTORSHIP PROGRAMS
One-on-one studies are one of my favorite things to offer. Custom-tailored, co-creative, and beautifully woven curriculum for head, heart, spirit, and collective. This is not just about understanding the medicine of the outer terrain, but also innerstanding the medicine you've carried all along, connecting the two into a cohesive, functional, living, breathing, practical synthesis.

A full term syllabus includes :: ethnobotany, traditional and clinical herbalism perspectives, mycology, history, botany, phytochemistry, hands-on apothecary techniques, and ancestral medicine, along with adjunct explorations based on your unique interests.

Mentorship programs are a minimum 1 year committment, and can be held in-person or via online video calls- though at least one visit to connect in the Sonoran Desert is highly recommended.
Accepting one or two new mentees as of Spring Equinox 2023. Interested? Send me an email including a little about yourself, your goals in working together, and why you sense we'd be a good fit.
PRIVATE PLANT WALKS, CLASSES, PODCAST INTERVIEWS & CONFERENCE PRESENTATIONS
Warmly welcomed & happily considered upon request.
Based in southern Arizona. Open to travel.
Email blacksagebotanicals@gmail.com for inquiries


• • • • • • •
Sign up for BSB Monthly Newsletter to receive a monthly herbal love note, stay tuned to fresh offerings on the horizon, and get first access to treats.
• • • • • • •